Event Date:
2 November, 2019
Location:
The Events Arena,
Jumeirah Beach Hotel
Timing:
Doors Open: 19:00,
Show Starts: 20:30
Reservations:
+971 50 768 6418
+971 50 870 2674
info@mpremiere.com
Tickets:
From AED 330 (including VAT)
VIP lounge: from AED 2,000 per person, including F&B
For more information and VIP tables reservations please call us
Zemfira, Sergey Polunin, Emir Kusturica
PARUS International Music Festival is committed to curating the best from the best on its immense line-up.
M Premiere presents the third day, a unique combination of genres in a concert featuring longtime favorites.
A ballet supernova Sergey Polunin with his "once every hundred years" talent, a significant Serbian music phenomenon Emir Kusturica & The No Smoking Orchestra, and mysterious Zemfira lighting up Events Arena on 2 November 2019.
Emir Kusturica & The No Smoking Orchestra who are famous and recognized on the international scene including the prestigious Paléo Festival Nyon (Switzerland), Woodstock (the UK) or Le Festival International de Jazz de Montreal (Canada), will start the concert with wildly eclectic mix of funk, gipsy techno-rock, jazz songs that makes it impossible for anyone to stay in their seat.
And to tone things down a bit, the second part of the festival on 2 November will feature the top ballet superstar of the twenty first century Sergey Polunin, a former principal dancer at the Royal Ballet in London, who has an internationally acclaimed incredulous elevation and impeccable technique. He will take the stage for the first time in Dubai with sensational "Sacré Solo" by I. Stravinsky, choreographed by Japanese dancer Yuka Oishi. The ballet masterpiece explores aspects of the life of dancer Vaslav Nijinsky and is inspired by his demand for a "feeling, not thinking Human".
After the debut with flying colours in 2016 the songwriter, composer and one-of-a-kind Zemfira is exclusively heading back to the UAE this year. Her long-awaited set will be the culmination of the third festival day. The most mysterious singer will knock the wind out of thousands guests with her voice resonant of the power rock ballads and poetic compositions.
2 November. Emir Kusturica & The No Smoking Orchestra, Sergey Polunin and Zemfira.
Don't miss out on genre-defying experiment of the year! Let's set sail for Dubai, let's set PARUS!
Partners
Venue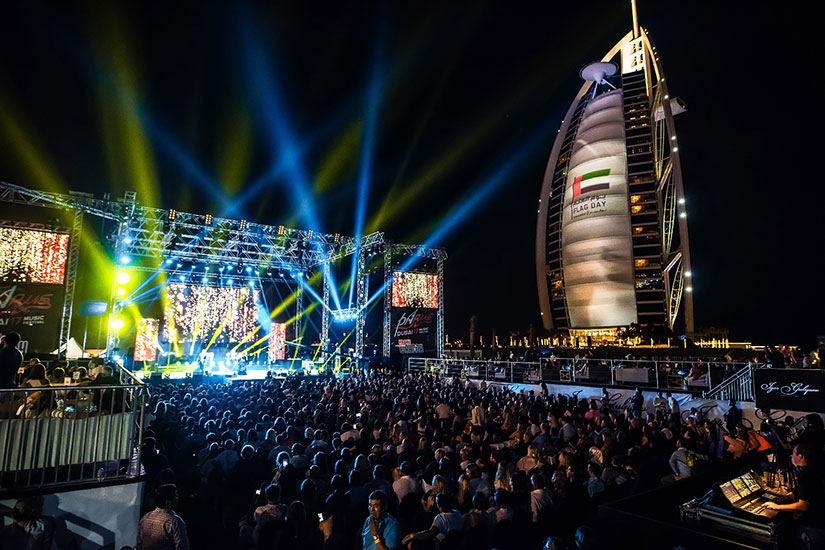 Video
Tickets:
From AED 330 (including VAT)
VIP lounge: from AED 2,000 per person, including F&B
For more information and VIP tables reservations please call us