Event Date:
7 March, 2024
Timing:
Doors Open: 19:00,
Show Starts: 20:30
Reservations:
+971507686418
+971 50 870 2674
Kino
The legendary Soviet rock band, Kino, is set to transcend time with a spectacular performance on 7 March 2024 at Coca-Cola Arena, in honor of Viktor Tsoi's 60th anniversary.
The incredible concert experience will feature Kino's popular hits including "Blood Type" from the album 'Gruppa Krovi', the original vocals of singer Viktor Tsoi, and the legendary members of Kino: Alexander Titov, Igor Tikhomirov, and Yuri Kasparian.
Prepare to be immersed in an unforgettable show featuring unique video performances, powerful lighting, and stunning visual effects.
The revival of Kino marks a pivotal moment in music history, bringing back a musical powerhouse that was once among the most influential and popular Russian-speaking bands in the world.
Partners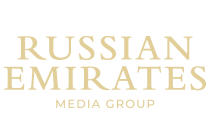 Venue