Event Date:
1 November, 2023
Timing:
Doors Open: 19:00,
Show Starts: 20:30
Reservations:
+971 50 768 6418
+971 50 870 2674
Tickets:
Silver – AED 250
Gold – AED 350
Platinum – AED 450
VIP – AED 650
ALEXEY ARKHIPOVSKY
"PAGANINI" OF THE BALALAIKA
The phenomenal musician Alexey Arkhipovsky, known as "Paganini of the balalaika" will perform at Dubai Opera on 1 November 2023. The concert of the virtuoso will open the seventh edition of Parus International Music Fest, presented by M Premiere.
Alexey Arkhipovsky, often compared with Niccolò Paganini and Jimi Hendrix thanks to his eclectic and innovative style of playing the balalaika, will change the audience perspective and broaden the possibilities of the instrument at not-to-be-missed first-ever concert in Dubai.
The overnight sensation, officially recognised as "The best balalaika soloist in the world" by the Guinness Book of Records in Russia in 2011 will perform the folk, classical and contemporary hits with "the sparkling expressiveness in his rendering of traditional melodies that catches breath", according to the international critics.
Enjoy a very special evening of music and the extraordinary one in a million talent of Alexey Arkhipovsky on 1 November 2023 at Dubai Opera!
VIP boxes are limited and upon request only.
Partners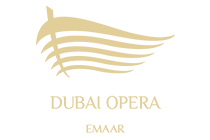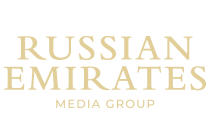 Venue
Tickets:
Silver – AED 250
Gold – AED 350
Platinum – AED 450
VIP – AED 650